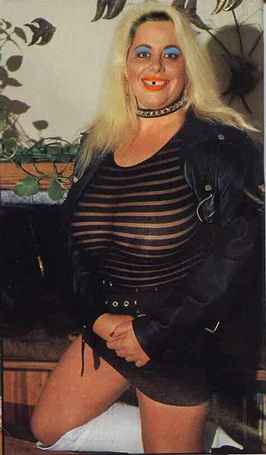 Freeperette of the Month
November 2003
Name: SexyKlintoonH8er
Turn ons: Watching old Charlton Heston movies with my hubby. Getting liquored up while my man shaves my back. Rush Limbaugh.
Turn offs: Bill Klintoon, Hitlery, Limosine Liberals, Feminazis.
Favorite sexual position: Piggy style.
Ideal man: The physical prowess of Henry Hyde, the mind of George Bush, and the good looks of Ronald Reagan from the Bonzo days.